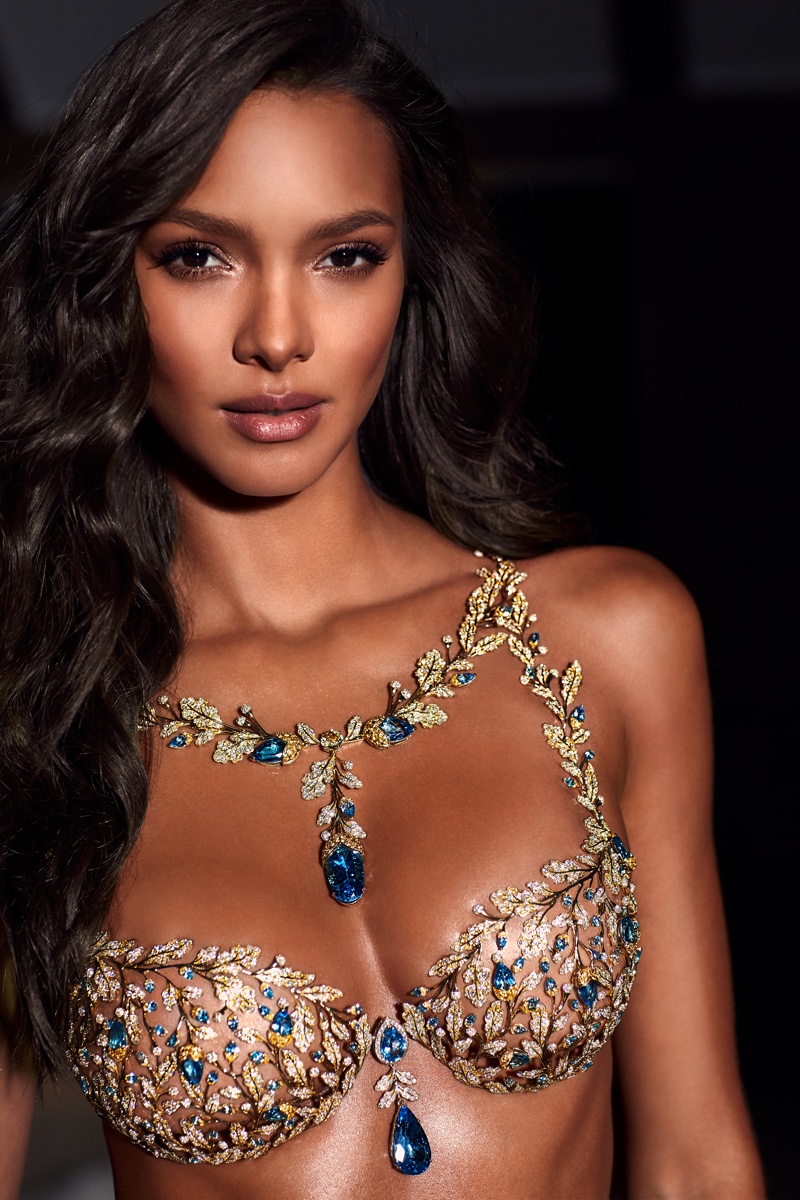 The honor of wearing the 2017 Victoria's Secret Fantasy Bra goes to none other than Lais Ribeiro. The Brazilian model has walked the VS Fashion Show since 2010 and became an Angel in 2015. Now, she wears the Champagne Nights Fantasy Bra which is valued at $2 million.
Related: See Which Models Are Walking the 2017 Victoria's Secret Fashion Show
Designed by jeweler Mouwad, the bra comes decorated with diamonds, yellow sapphires and blue topaz in 18 karat gold. Lais looks beyond gorgeous in the official shots. And you can see her reaction to wearing the Fantasy Bra in the video featured below!
2017 VICTORIA'S SECRET FANTASY BRA – LAIS RIBEIRO