Other Brands
Every season, we face a huge challenge when it comes to handbags. You see, there will always be one or more seasonal handbags that make us obsessed. For the Pre-Fall 2018 Collection, the Chanel Enamel CC Bag is one of those guilty triggers. Beautiful, timeless yet unique when comparing to other stunning handbags. So are you falling in love yet?
We have a story to tell about the Enamel CC Bag. We even doubt whether it's a new style and not a 'retro' edition.
The Design
The Enamel CC Bag might not be entirely new, because we have seen a similar style in the past. This bag looks very much like the Chanel Hampton Bag, which was first-introduced in the Fall 2011 Collection and re-released for the Spring 2013 Collection. Since then, we haven't seen this bag again and we thought it was discontinued.
So why the Hampton Bag? First let's forget about the shape. The Hampton Bag and this new Enamel CC Bag are both crafted in diamond quilting. The Hampton Bag's quilting is slightly different as it looks much larger, stronger and more vivid. The Enamel CC Bag's quilting is fairly similar to the ones built on the classic handbags.
But most important – the Enamel CC Logo. This type of logo was first-seen on the Hampton Bag and it was supposed to be the signature component of the Hampton line. But it's now designed on the Enamel CC Bag.
The Enamel CC Logo is truly a magnificent piece in fashion, because it looks like a solar eclipse.
The center is made with a colored logo while the edges are refined in gold hardware.
Overall, the body of the Enamel CC Bag looks timeless. The CC Logo however, makes it feel like a contemporary item. It comes with the signature woven chain strap and for this season, it's made with lambskin.
And there is one more thing. This bag is designed with a bi-color double flap. The second layer flap behind the quilted flap is a bit longer. And so, when we close the bag, we can see the extension of the second flap on the outside.
The Interior
The size of the interior depends on the size of the bag (this bag is available in two sizes). The Small Enamel CC Flap Bag is a bit smaller than the Small Classic Flap Bag.
The Small Enamel CC Flap Bag is measured 5.1' x 8.3' x 1.6' inches while the Small Classic Flap Bag measures 5.7' x 9.3' x 2.6' inches. The bag is certainly big enough to store all your daily essentials and it can be used as a day-to-evening bag. It's not smaller than mini bag like a WOC.
For as far as we know, the bag appears to have two separated compartments.
The Prices And Sizes
The Chanel Small Enamel CC Flap Bag has the style code A57275, it measures 5.1' x 8.3' x 1.6' inches and is priced at $4500 USD, €3900 euro, £3500 GBP, $6650 SGD, $35700 HKD, $6490 AUD, ¥547560 JPY, $5700 CAD, ₩5,440,000 WON.
There is also a medium size (and perhaps a large size). We don't have information about those sizes yet. If we have more info, we will update this post.
More Images And Colors
Other Brands
Balenciaga is no longer the designer brand it used to be, it has got the attention of the fashion media after introducing series of new handbags including one claiming to be an Ikea copy bag. However, there are also plenty of styles with the house's logo embellished, which is also something new for Balenciaga. And so, take a look at the Balenciaga Everyday Chain Wallet for the Spring Summer 2018 Collection.
The Design
The Chain Wallet is comparable to the Wallet On Chain Bags. The solid colors of this Chain Wallet are designed with streamlined and clean body. The center is crafted with the house's logo.
The bag looks surprisingly simple, but for a reason – it has a flaunting purpose. Balenciaga wants people around us to focus on the center logo, so that they know it's a high fashion piece. The combination of black and white (black background and white logo, or white back ground and black logo) will help make the signature stand-out.
This Everyday Chain Wallet Bag is made in calfskin. It comes with a palladium chain strap that's long enough for shoulder or cross body carry. There is also a hidden back pocket.
The Interior
The interior is made with a main compartment including card slots. It's an mini day bag or an evening companion, so there is enough space for your basic needs.
The Sizes And Prices
Measuring 22.5 x 14 x 6.5 (W x H x D) cm, priced at $10700 HKD, $1290 USD, €950 EUR, £855 GBP.
Where To Shop Balenciaga Everyday Chain Wallet Bag?
1. MyTheresa – for solid colors and other colors
More Images And Colors
Other Brands


Ladies' Handbags, Women's Tote Bag - Beautiful Designs Is Carved Out Of Cowhide - Handmade
- Hand-Made Patterns And Coloring:Sika Deer
- Adjustable Strap You Can Cross Your Body
- Gold Hardware
- Material: Cowhide
- Polyester Cotton Lining And Zipper Closure Pocket
- Size: L*W*H 19.5CM* 19.5CM*9CM
- This Tote Bag Come With Dust Bag
- Have In Stock
Each Accessory Is A Work Of Art - Handmade [ Cowhide Art ] - Carved Out Of Cowhide !
Bags And Accessory Can Also Be Custom - Made To Suit Your Own Requirements.
Buy Designer Handbags, Best Price And Quality! Free Worldwide Shipping, Free Returns!
A Great Selection Of Genuine Leather Handbags,Totes, Clutch, Designer Shoulder Bags, Wallets & More!
Each Bag Is A Work Of Art, (Can Custom-Made) Handmade [ Cowhide Art ] - Bags Are Carved Out Of Cowhide.
Other Brands
Maria Konieczna is a flower child for the May 2018 issue of Poland's Wysokie Obcasy Extra. In front of the lens of Adam Pluciński, the blonde beauty embraces blooming prints and accessories. Stylist Sara Milczarek-Filipek dresses Maria in embellished dresses, lightweight separates and glittering jewelry. The model wears her hair in romantic curls with a natural makeup look.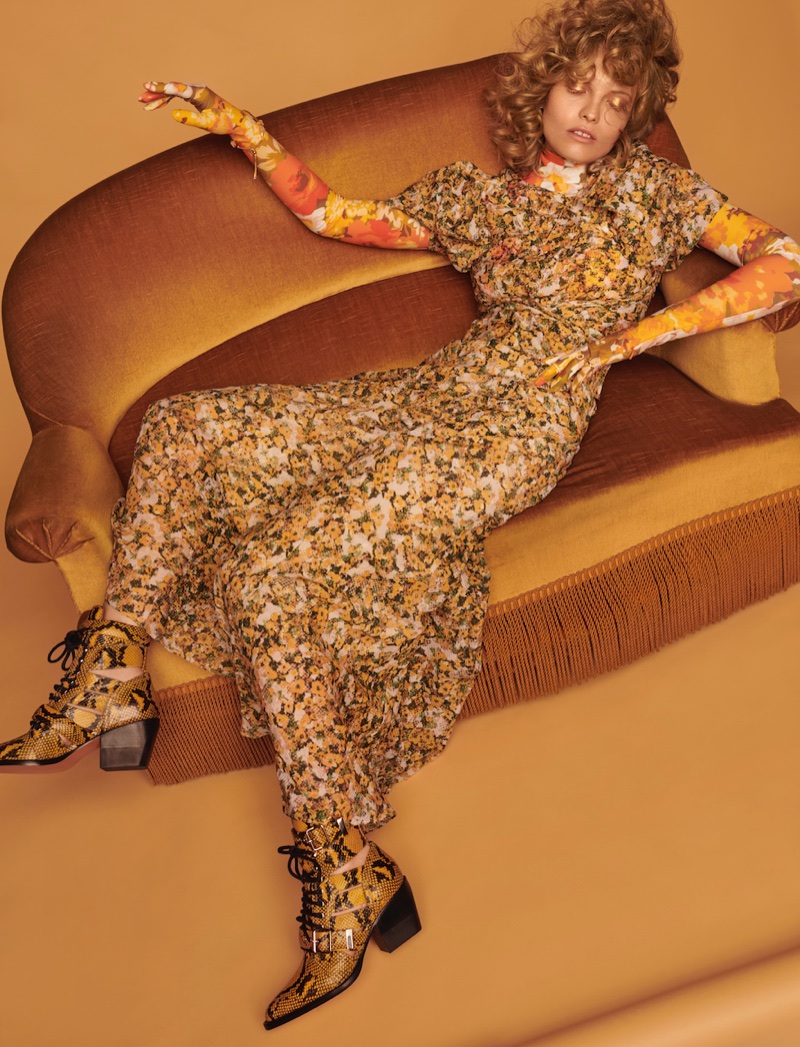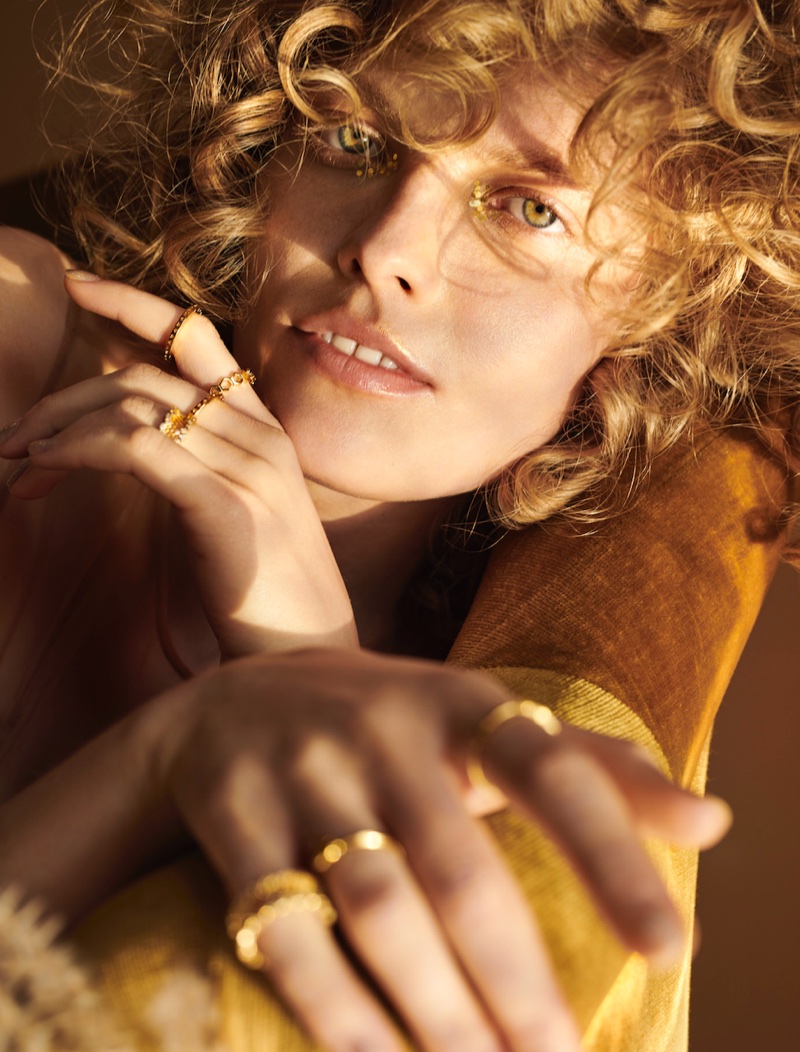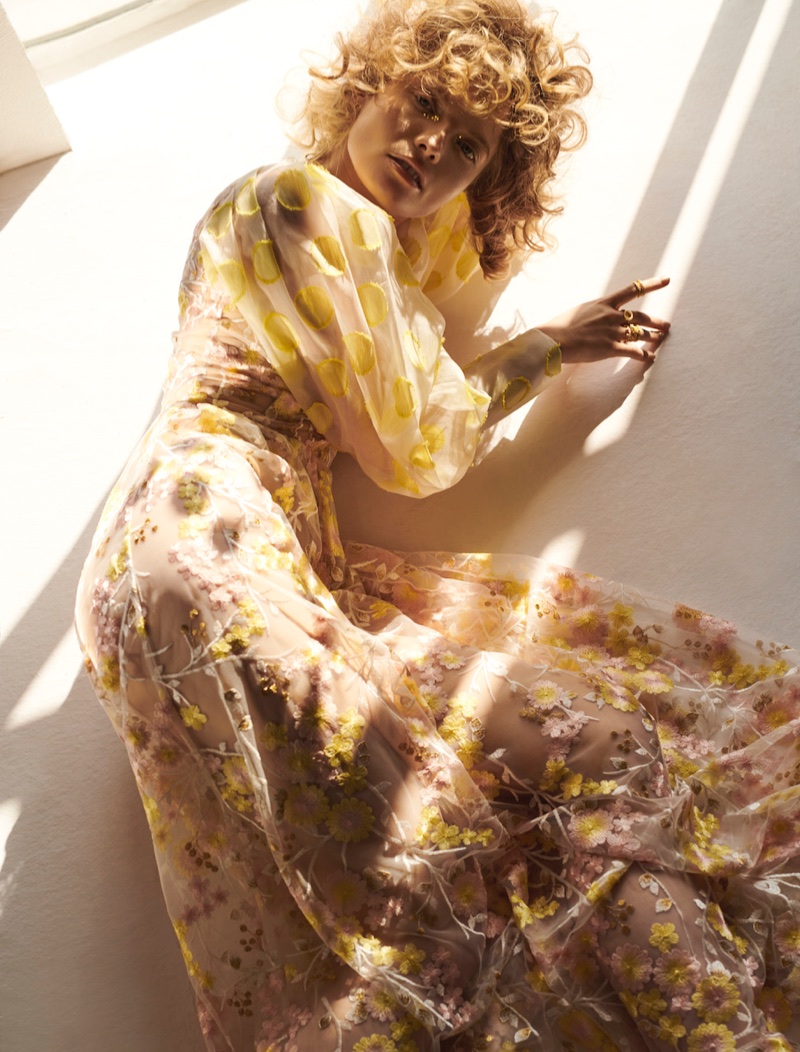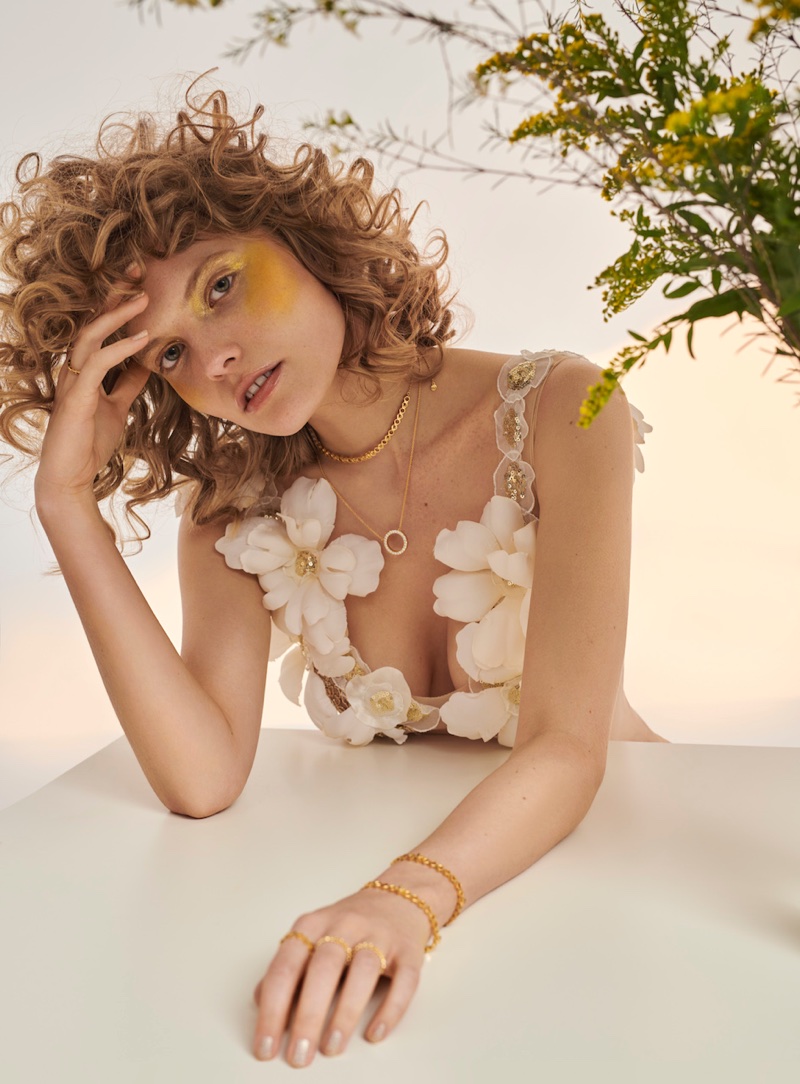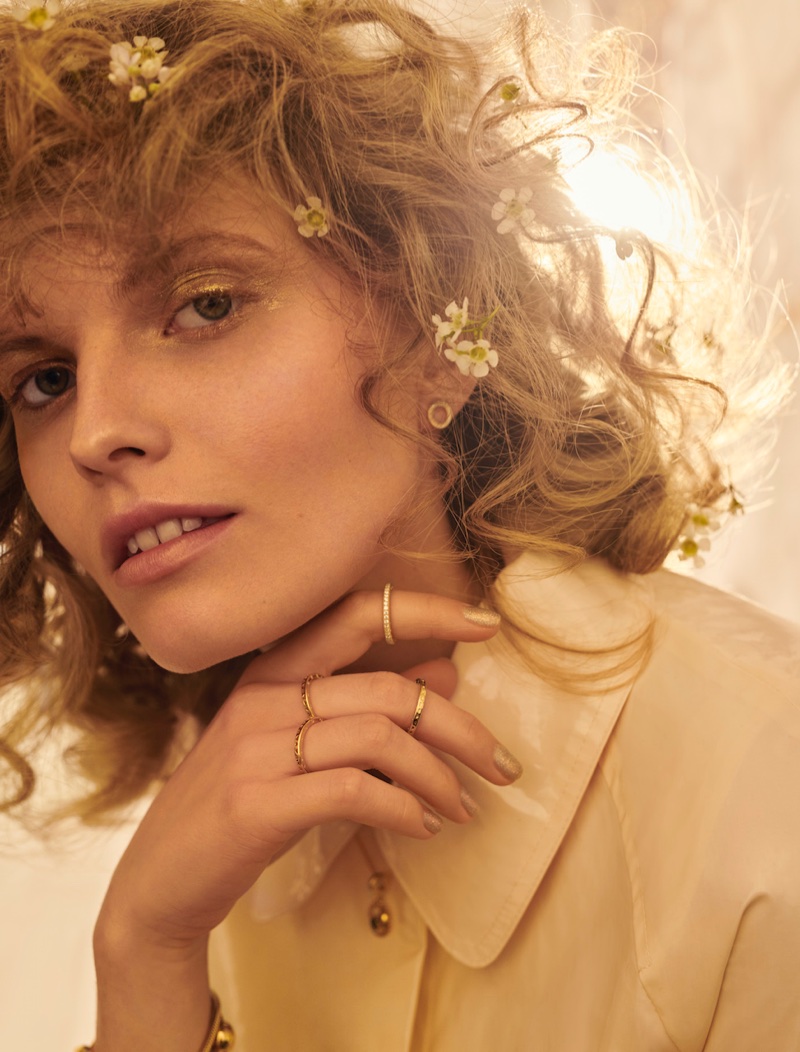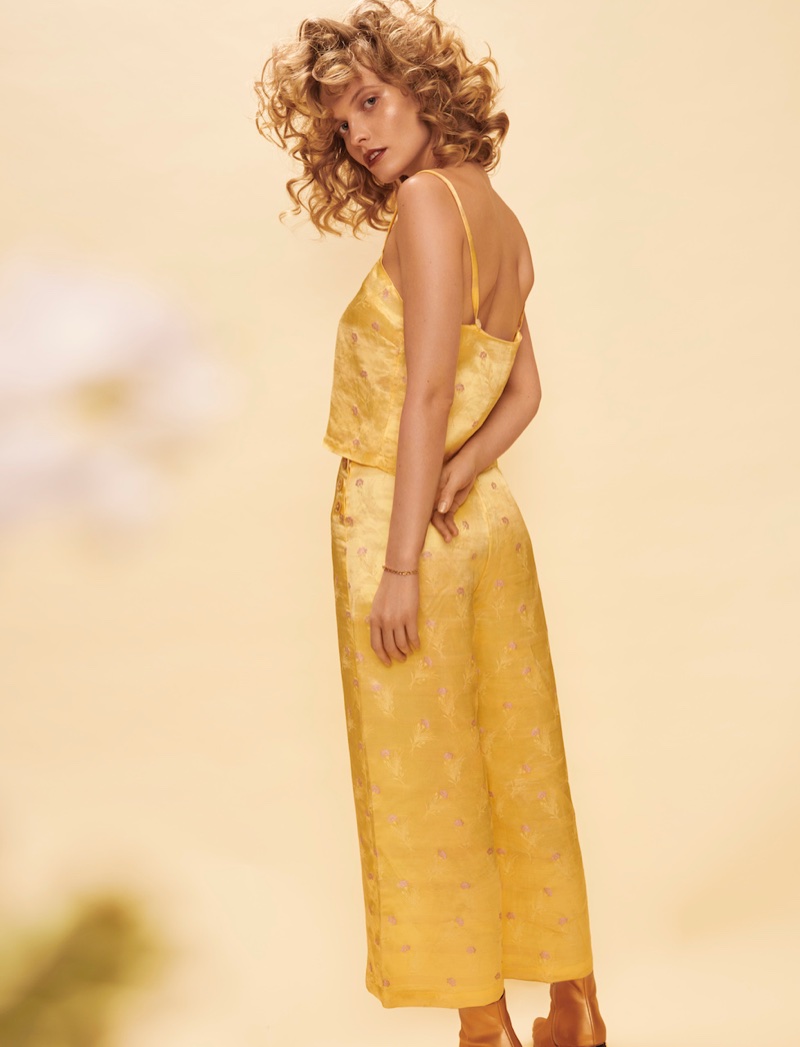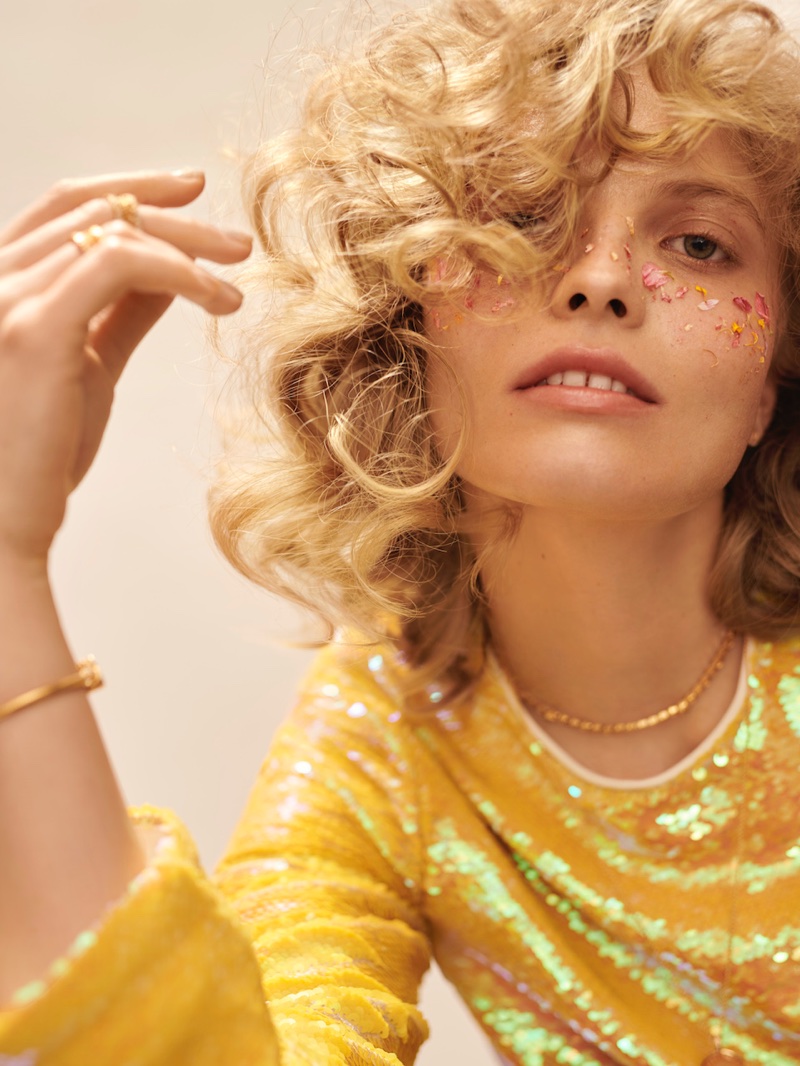 Other Brands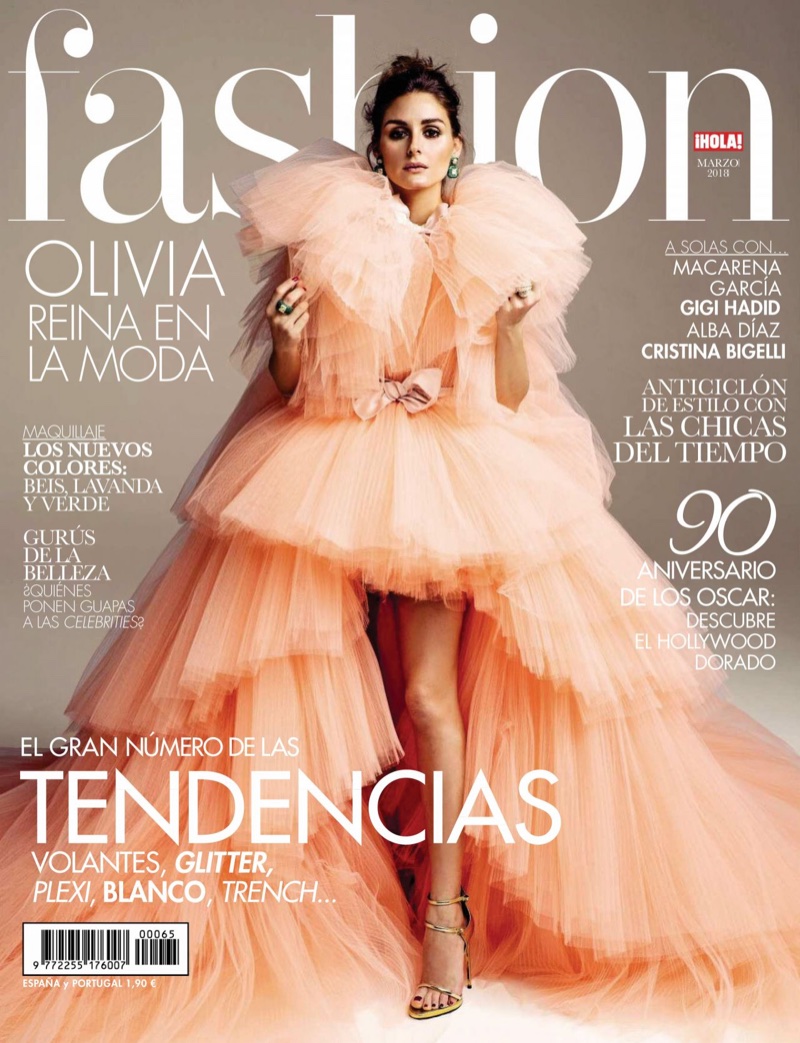 Olivia Palermo on Hola! Fashion March 2018 Cover
Style maven Olivia Palermo is a vision for the March 2018 cover of Hola! Fashion. Photographed by Juan Aldabaldetrecu, the style star poses in a Giambattista Valli Haute Couture gown featuring romantic pleating. For the accompanying shoot, Oliva embraces glamorous dresses and gowns. The brunette wears the designs of Etro, Valentino, Balmain and more styled by Naty Abascal.
Related: Olivia Palermo Poses in Jewel Toned Looks for Arcadia Magazine
COVER SHOOT: OLIVIA PALERMO FOR HOLA! FASHION MARCH 2018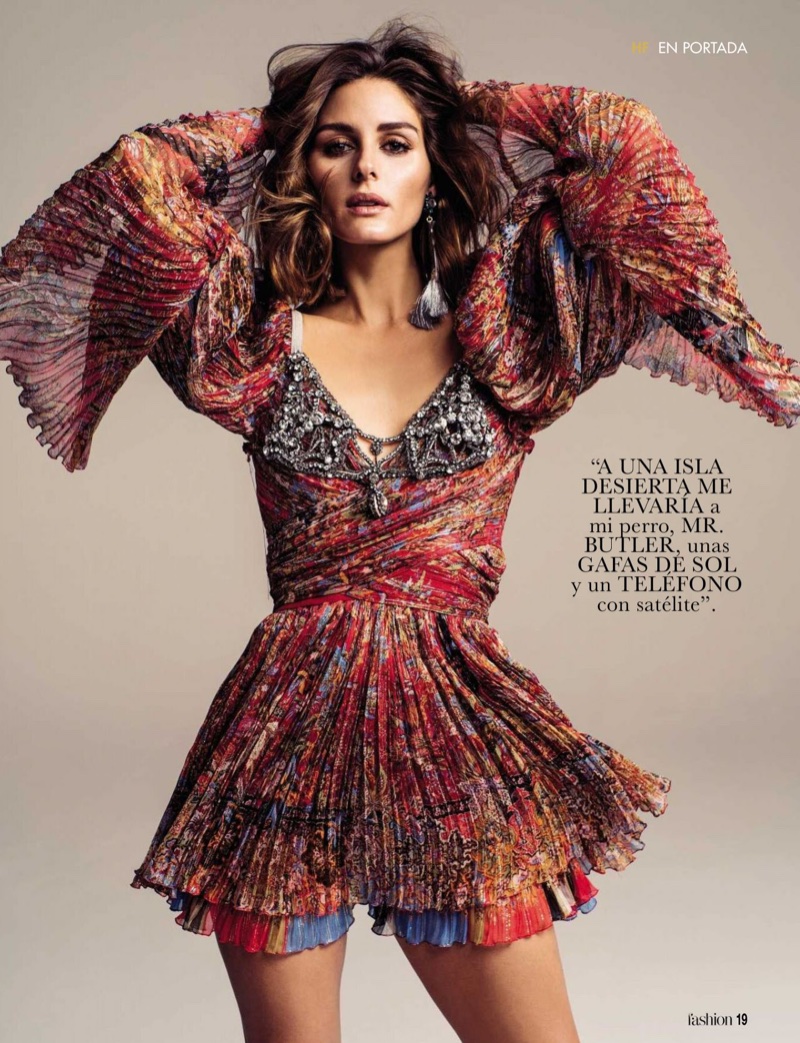 Olivia Palermo wears Etro red printed minidress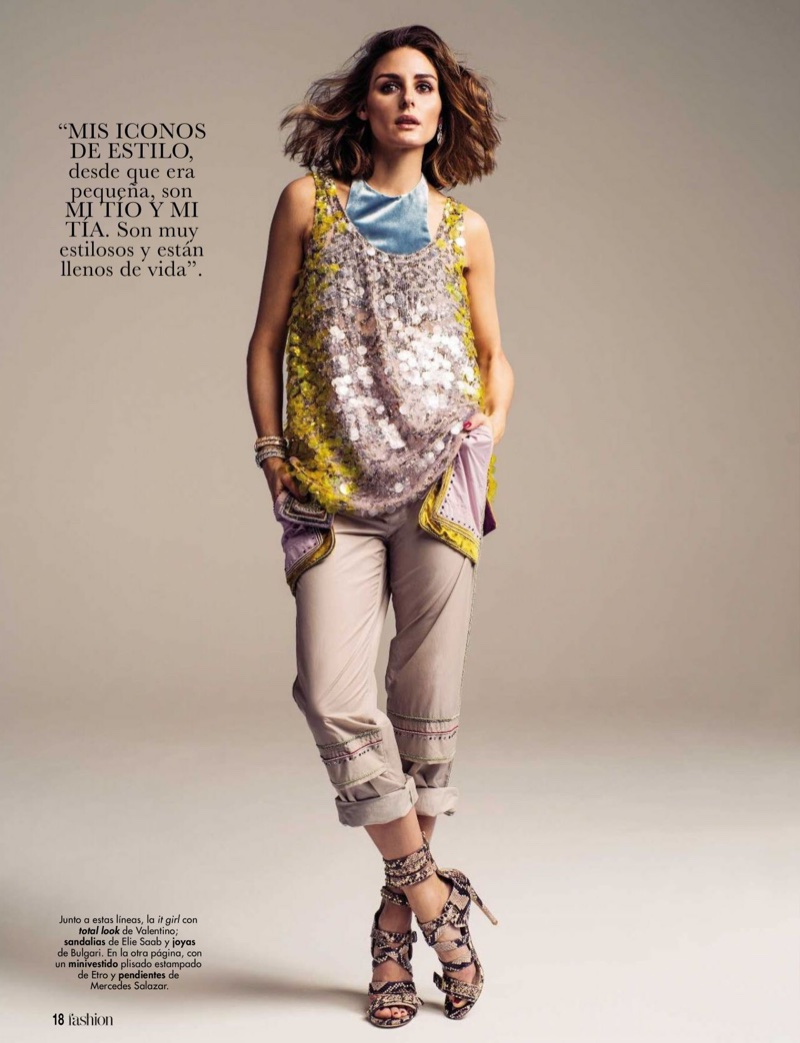 Dressed in Valentino look, Olivia Palermo wears Elie Saab sandals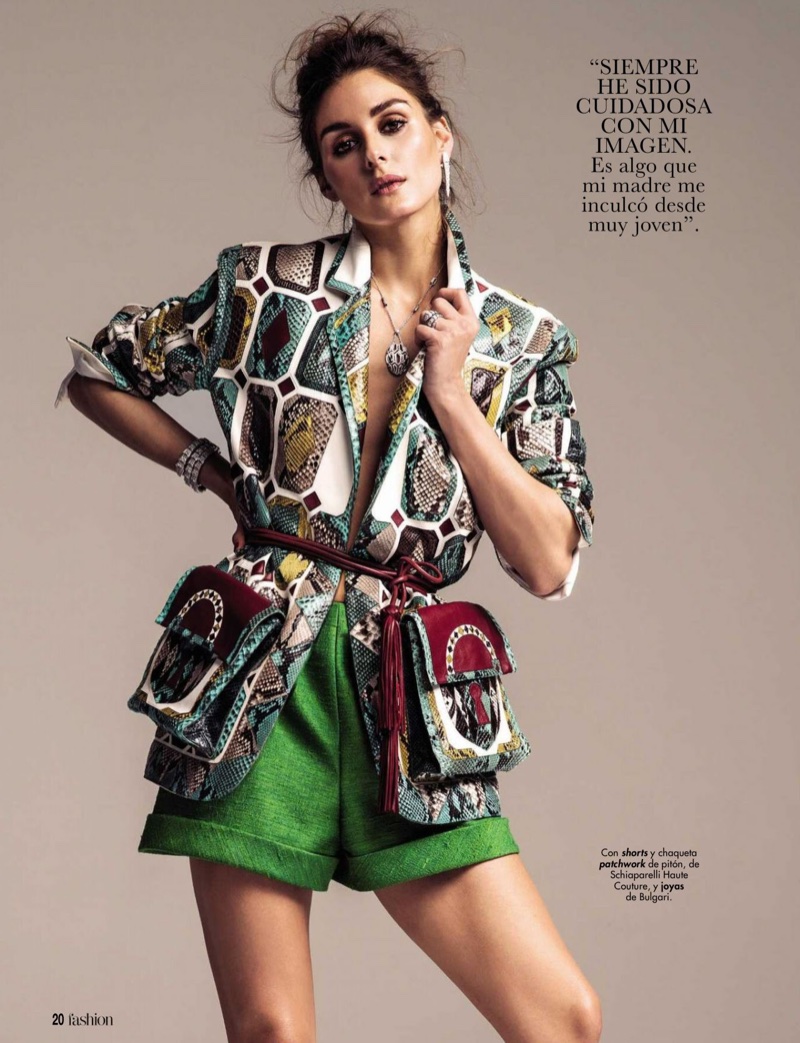 Olivia Palermo poses in Schiaparelli Haute Couture jacket and shorts with Bulgari jewelry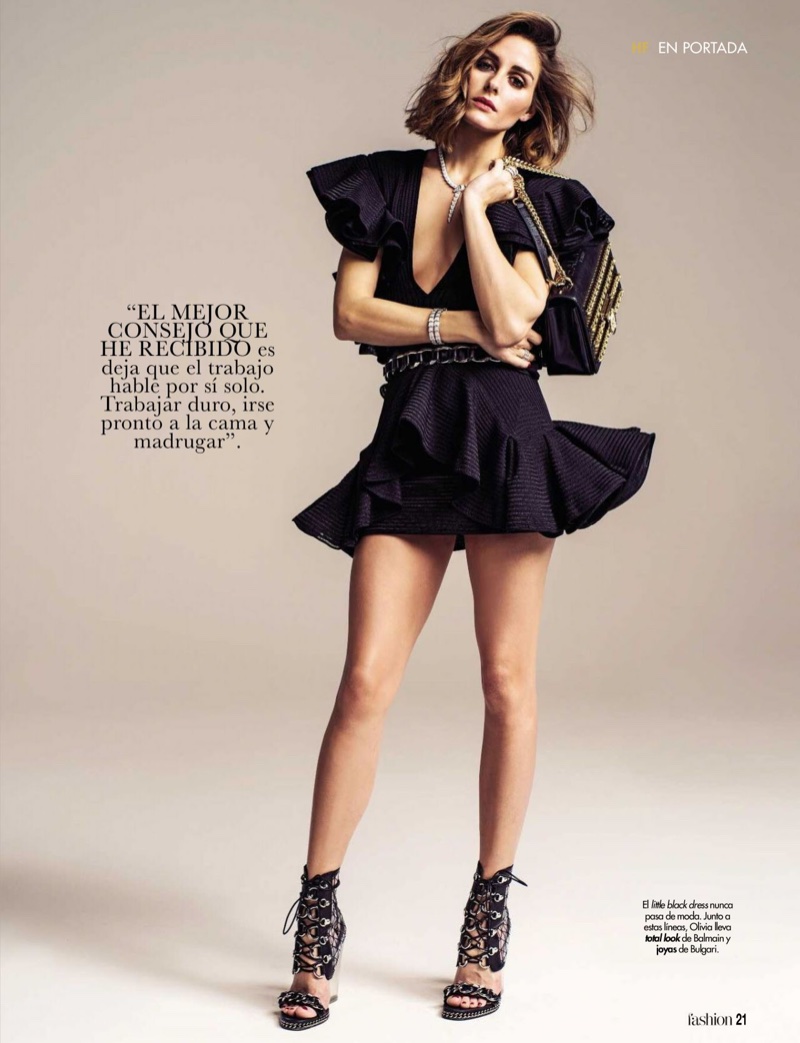 Wearing a little black dress, Olivia Palermo poses in Balmain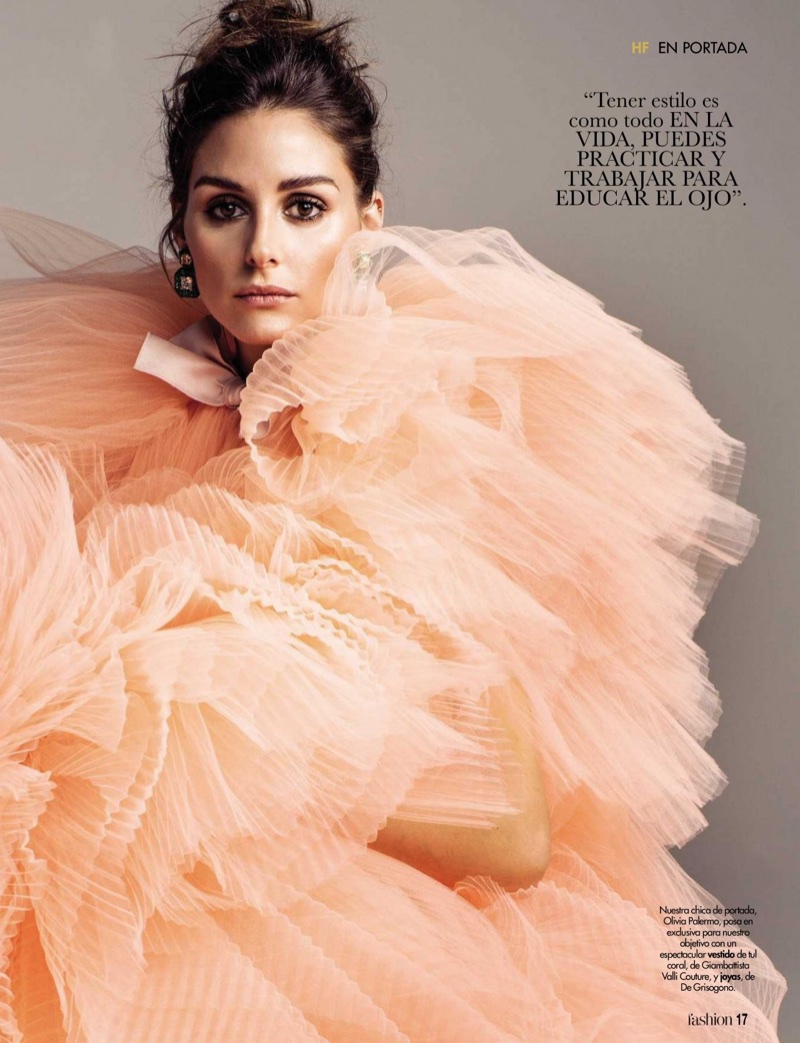 Swathed in fabric, Olivia Palermo wears Giambattista Valli Haute Couture gown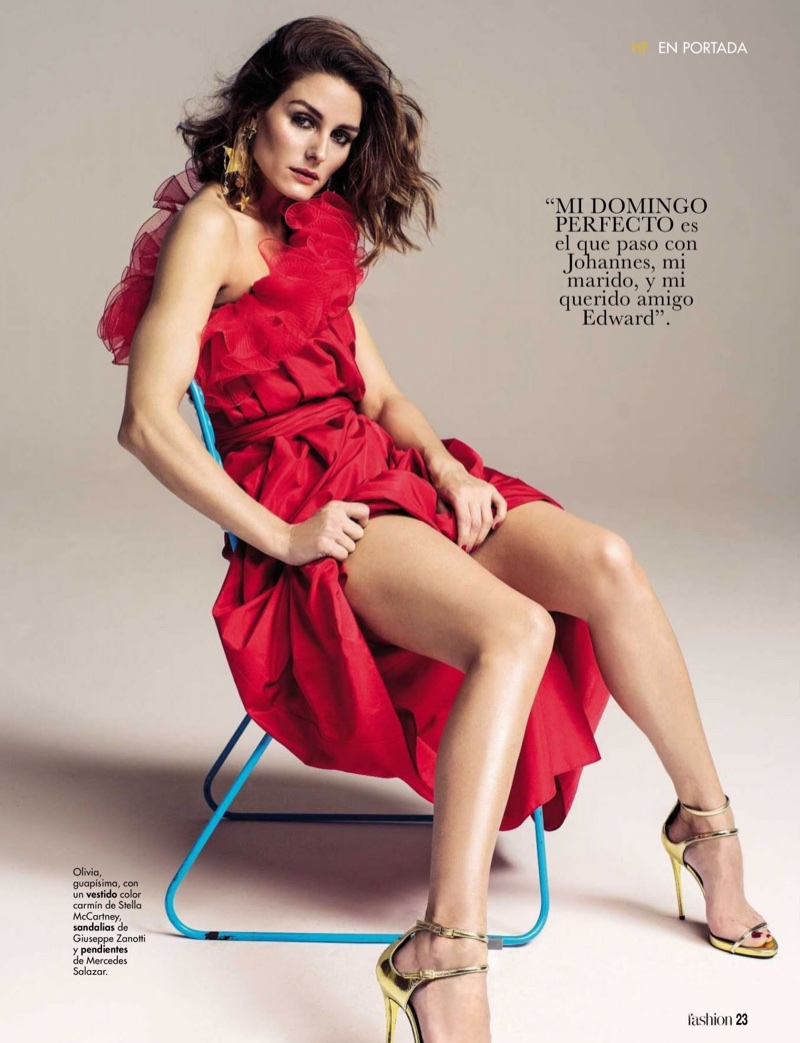 Olivia Palermo poses in Stella McCartney dress and Giuseppe Zanotti sandals
Other Brands
End the weekday with the Louis Vuitton Pochette Weekend Bag. Be mesmerized with the latest art – the Trompe-L'oeil. This style was introduced for the Spring Summer 2018 Collection.
The Trompe-L'oeil is French for 'deceive the eye'. It's a form of art technique that changes realistic images to optical 3D illusion. So can you tell that the trunk detailing is fake or real?
The Design
The Trompe-L'oeil detailing evokes the iconic trunk – the gold hardware and the iconic S-lock are all 3D illusions. But there is one more thing that deceives the eyes, and that's the shape. The depth of the bag can't be seen on the front, but only on the side. It's a flat pouch with chain.
The Pochette Weekend Bag is crafted in Damier or Monogram Canvas. It's stylish and versatile as it can be transformed from a clutch to a shoulder bag. The chain of course, is removable.
Even tough the bag is small, it's great for the moments when you want to carry as minimum as possible. The most interesting part is obvious the interior, but the exterior will get people's attention because they will wonder whether the hardware are real or not.
The Interior
The bag features 1 flat pocket, 3 zipped pocket and 6 credit card slots. The interior is made with cowhide-leather lining. It opens and closes with magnetic closure.
The Prices And Sizes
Measuring 8.7' x 5' inches (L x H), priced at $1080 USD, $1230 CAD, €730 EUR, £680 GBP, $8850 HKD, $1340 AUD via Louis Vuitton boutiques.
More Images And Colors
Designer Bags, Wallet, Purse, Belt & Accessories Official Site, Best Price & Quality, Free Worldwide Shipping, Free Returns. Each Bag Is A Work Of Art - Handmade - Cowhide Art - Can Custom-Made

Categories

New Posts

Hot Posts